Want to make your venue more original and bring tourists novel experience? What rides can attract more tourists and make you earn more money? Ice bumper cars for sale can satisfy your needs! Lately, ice bumper cars for sale have been hot entertainment rides. Compared with classical dodgems venue, ice is more smooth so that the speed of dodgems on it are also faster. And also, it bring coolness to riders in summer.
What characteristics do bumper cars on ice have? They are battery powered, portable, and with shining LED lights.
Ice bumper cars for sale are powered by battery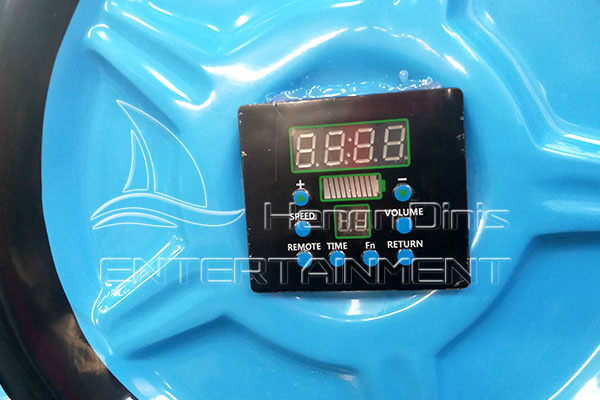 Bumper cars for ice are inflatable and portable
Ice bumper cars are round. Hence, it is more flexible than classical car-shaped dodgems. It is easy to adjust the direction of round inflatable bumper cars on ice. Besides, when bumper cars on the ice colliding with others, they will be bounced farther than classical ones. And they could rotate on their own in addition to colliding, which is more interesting.
Ice bumper cars for sale are easy to transport as they are inflatable and collapsible. And it's very simple to inflate it. Besides, the bottom of it is smooth, so it will not damage ice floors.
Since they are portable, they are suitable for many venues. In addition to ice, 1 are also suitable for carnival, fairground, mall, and even backyard. For these venues, you just need to surround the site with an inflatable fence.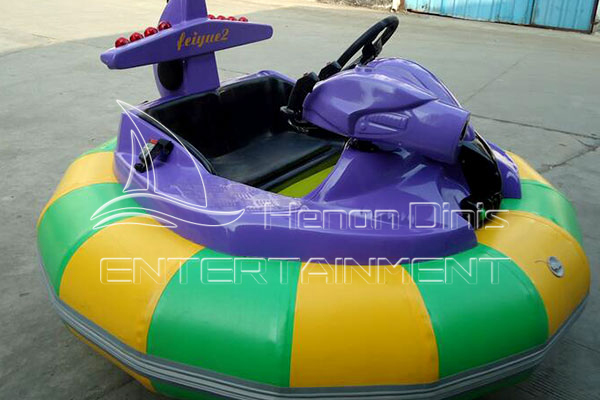 Skating bumper cars are decorated with luminous LED lights
We decorate ice skating bumper cars with many colorful and luminous LED lights. Ice bumper cars for sale not only has LED lights on the body, but also on the bottom of the car. Hence, riders could ride them on dark night or in dimly lit indoor venues. When riders riding it on ice, lights shine on the ice and create a dreamy atmosphere. They increase the interest of your venue. And these cool ice bumper car rides will bring your guests exciting and fresh experience.